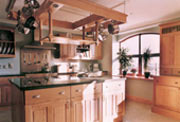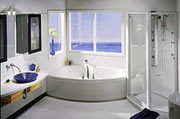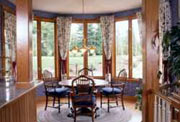 Our professional staff offers complete residential cleaning services.


In the kitchen, we provide all aspects of cleaning and sanitizing, including counters, sinks, fixtures, refrigerator, stove, appliances, drip pans, cabinets, floors, windows, windowsills, and doors.


In the bathroom, we will clean and sanitize counters, sinks, vanities, and fixtures, clean cabinets, mirrors, floors, doors, and scrub and disinfect tub, shower, and toilet.


In the living room and bedrooms, we provide complete cleaning of floors, furniture, windows, and doors. We vacuum carpets and sweep and mop floors, polish furniture, and thoroughly dust all furniture, baseboards, sills, blinds, picture frames, wall hangings, lamp shades, and ceiling fans.


In the home office, we will clean desks, glass table tops, file cabinets, shelves, computer screens, vacuum carpets and sweep and mop floors, and dispose of trash.
We can customize a unique cleaning package to meet your specifications. Your custom package can also include washing dishes, laundry, changing curtains, changing bed linens, and other special cleaning services.

Clean As A Whistle also provides "move-in" or "move-out" house cleaning, spring or fall cleanings, cleaning of rental turnovers, summer cottage cleaning, cleaning services for elderly residents, cleaning services for handicapped residents, and many other specialized cleaning packages.